Wheelset bearing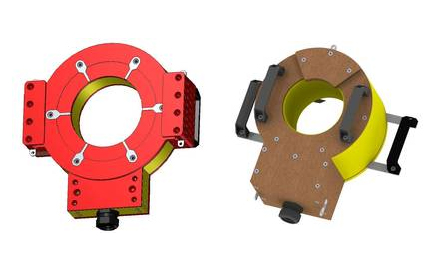 Dismounting and mounting of shrinking connections
It is a big challenge to dismount shrink fits in the area of wheel set maintenance, because of very tightened connections between ring and shaft. Towards mechanical dismounting methods which often damages the bearing rings the middle frequency technology has a lot of benefits.
With especially developed induction equipment from LEIFERT INDUCTION the operator gets individual tools of inner bearing ring induction coils and labyrinth ring induction coils.
The construction of the induction coils are very close to the customer to get an optimized and much efficient tooling.
The induction coil transfers very high energy densities into the work pieces. Already well before the shaft will extend the inner bearing ring and the labyrinth ring obtain sufficient temperature to remove very easily.
Very sophisticated pull down appliances which are integrated in the induction coil make it very easy to operate. The average time for dismounting takes approximately 30 – 40 sec.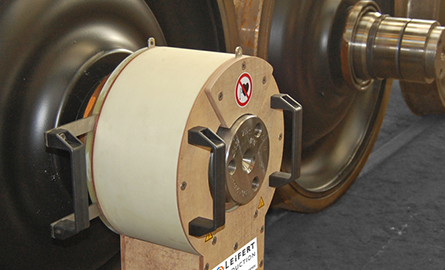 Inductive heating for dismounting of bearing rings
The induction coil covers the inner bearing rings and after a heating time of approx. 25 sec. the inner rings obtain a temperature of approx. 140°C. For a short period of time it is now possible to dismount the inner bearing rings. Both inner bearing rings can be displaced from the shaft with the induction coil.
Wheelset axle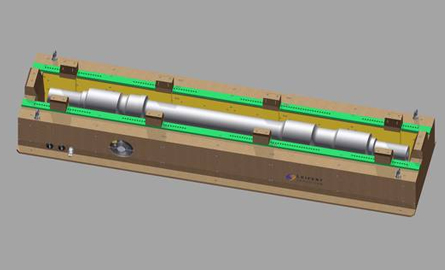 Inductive heating of wheelsets
Before assembling all necessary parts on a wheel set shaft like bearings, labyrinth rings, wheels, brakes and so on the seat fits needs to be coated with molybdenum. To prepare the wheel set shaft for this coating it needs to be heated.
LEIFERT INDUCTION develops special induction coils for this preparing heating process. In the first instance these kinds of induction coils were used for wheel set companies and maintenance companies for rail vehicles.
Railway wheels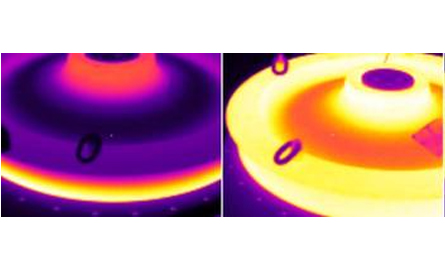 Induction heating of monobloc wheels and tyred wheels
The maintenance of steel tires is always a big challenge. LEIFERT INDUCTION provides special designed induction coils for mounting and dismounting of steel tires. For highly recurrent applications it is useful to operate with fixed coils. For often changing diameters it could be more efficient to work with flexible coils.